The Benefits of Electric and Hybrid Vehicles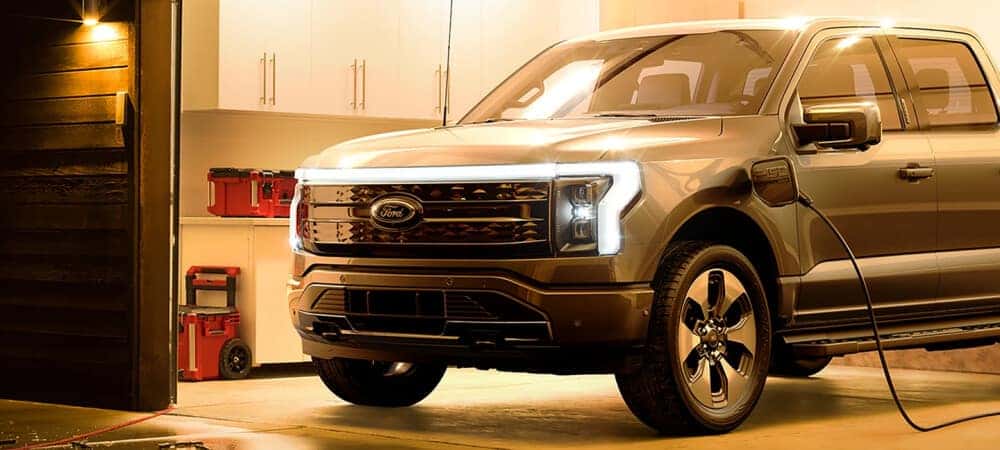 ---
Have you contemplated purchasing an electric or hybrid vehicle to soften the impact your commute has on your wallet? If you drive to Kalispell from any surrounding towns like Whitefish, Columbia Falls, or Bigfork, the savings you will receive from fuel cost alone are significant. While transitioning to EV certainly provides long-term solutions to the sky-rocketing fuel costs, purchasing a hybrid or EV comes with additional benefits – and honestly, they're more significant than you might think. If an EV or hybrid model is on your list, Kalispell Ford is an excellent choice for exploring the Ford lineup of these cost-cutting investments. And yes, you read that correctly – an EV is an investment, and a smart one, as you'll find out in the following section.
Fuel Savings Compared to Other Areas
It's no secret that a hybrid or EV delivers significant savings on fuel costs. Would you believe fuel costs are actually at the bottom of the list among the most significant forms of savings? This is factoring in all forms of savings, albeit immediate liquid coin, long-term cash savings, and the cost to our environment. Believe it or not, there are other areas where you'll save more cash instantly than fuel costs. Consider the following conclusions based on reliable data gathered from Consumer Reports:
Fuel:

We'll begin with the obvious since it's come as no surprise – owners who drive EVs stand to save an average of about

$5,000

throughout the life of the vehicle. In this case, the "life of the vehicle" is seven years. The average American keeps a new car for six, so that's a pretty realistic estimate.
Repairs/Maintenance:

Are you ready for this one? In that same length of time, a vehicle's six-year lifespan with an owner purchasing brand new, savings on repairs and maintenance total an average of over

$12,000

. So far, that's $17,000, which likely covers the additional money you'd spend on the EV and some (unless you're purchasing luxury).
Tax Credits:

The federal government's tax credits for drivers who purchase an EV or hybrid reward drivers with up to $7,500 in savings. In addition, certain states have their own programs that provide even more financial incentives. It's worth noting that certain manufacturers exhausted the tax credits they were eligible to give away. Double check with the dealer before purchase to ensure you're still eligible.
Environmental Benefits:

Finally, the environmental benefits are probably the most value out of any advantages purchasing an EV brings. Gaining the opportunity to lower your carbon footprint and extend the life of our planet are pretty valuable – nearly impossible to measure in dollars.
Granted, you might be a little more upfront for an EV or a hybrid, but the additional money taken from your front pocket immediately returns to your back pocket. However, even the cost difference may soon grow to a smaller amount and even disappear completely. As more consumers purchase EVs and hybrids, costs for these vehicles are driven down each year.
If you have a further commute from Whitefish, Columbia Falls, Bigfork, or Polson who prefers the Ford lineup, consider the following hybrid and EV models from the classic manufacturer.
Check Out the Ford EV and Hybrid Lineup
At Kalispell Ford, your choices for EV and hybrid models consist of some of the following reimagined Ford classics:
Ford Mustang Mach-E:

This EV has a range of about 224 miles and still produces an impressive 266 hp.
Ford F-150 Lightning:

The electric version of the classic F-150 has the bold capability you wouldn't expect from an EV.
Ford E-Transit:

The E-Transit rounds out Ford's all-electric lineup in this hyper-efficient van that makes for a cost-saving work vehicle.
Test-Drive a Ford EV or Hybrid at Kalispell Ford
Ford has an EV or hybrid solution for drivers of almost every style and personality, so test drive yours today. Each of the vehicles listed above and more is all available at Kalispell Ford, so see us in person, contact us online, or call us at 406-902-1136.