Kalispell Ford Will Celebrate its 5 Year Anniversary November 17th, 2022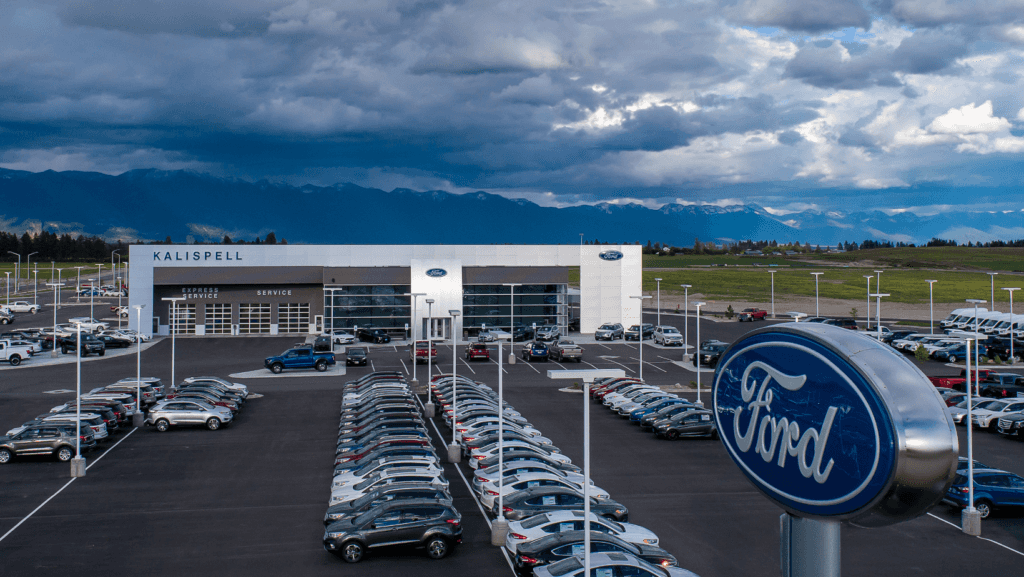 November 17th, 2022 will mark 5 years since we opened our new Kalispell Ford location on 2000 Rose Crossing in Kalispell. We have enjoyed being a part of the Kalispell community over the last 5 years and continue to look forward to the future. First, some background about us and on how Kalispell Ford got to where it is today.
In 2007, the opportunity to purchase Glacier Toyota presented itself. Gerrid decided to pursue his dream of owning his own dealership, with the help of the Rydell Group. So Gerrid and his wife made the move to Kalispell. In 2014 he continued to grow his ownership with the purchase of Whitefish Ford and Volkswagen. Two years later he purchased Kalispell Ford and combined the two Ford stores into the new facility which now sits on Highway 93, at 2000 Rose Crossing Kalispell, MT. During that same time period Whitefish Volkswagen moved to the new location at 1177 E Idaho St Kalispell. Now known as Kalispell Volkswagen. With the purchase of the Whitefish stores, and Toyota, Gerrid created his own automotive group, The Kalispell Auto Group.
Being part of the Kalispell Auto Group we share the same values amongst all 3 dealerships. We believe these basic values bring success to our business and the personal lives of our employees.
The Value of:
Honesty and integrity
Individual responsibility and accountability
Unconditional dedication to excellence
Cooperation and communication
Our people
Ongoing improvement
Being a good community citizen
We want to be so effective that we are able to be helpful to others. It is our mission to exceed our customers expectations and maintain their loyalty for a lifetime. If you are in need of our sales, service, or parts department, we are ready and eager to assist at Kalispell Ford.
Shop our NEW or USED inventory online, SCHEDULE SERVICE, or ORDER PARTS at Kalispell Ford, your locally owned Ford dealership.